Growing a digital agency in today's society is difficult to say the least, it's hard enough to hold someone's attention for longer than a few seconds, let alone convince a stranger to buy from you. As the industry and competition grows, it takes a lot to stand out from the competition.
Perhaps the most prominent change we've seen over the years, is that the line between 'selling' and 'marketing' is beginning to blur, with buyers now looking for a 'value first' relationship and are more hesitant to buy from brands they do not know.
With this in mind, we've listed some easy strategies and tools, as well as a quick sales process example for you to consider as you grow your digital agency.
Strategies
1. Free SEO reports
You've probably seen this one before… because it works. Theres a few websites out there that can help with this, SEOptimer being a great choice due to it's white labelling feature. Whichever tool you decide to use, free SEO reports instantly highlight problems in which your expertise could fix.
Remember to track each report, you can use tools such as MixMax or HubSpot to track email opens, attachment opens/clicks, and set follow-up reminders to yourself. This is a highly effective way of winning new clients, as you're giving something of value for free, and demonstrating to your prospect that it's you who holds the solution.
You need to ensure you're following up on these reports, this is perhaps the most important step of all. Around 44% of sales professionals give up after the initial follow-up, yet 80% of sales require at least 5 follow-ups to close the deal.
Look at our website, I'm confident that we'll have SEO issues all over the place (because we've never paid anyone to fix them/spot them), so a free SEO report could do wonders for us… and you.
2. Practice what you preach
Don't just assume your target audience is clueless when it comes to design, marketing, development or anything else digital. You'll be surprised at what people know, and regardless of what they do or don't know, they will instantly judge what your digital agency is doing – right or wrong.
As a 'prospect' to digital agencies myself many assume I know very little about design, or that I'm incapable of spotting those blog posts that say a lot, without saying anything… they then wonder why I'm not interested in engaging with their services.
As experts in your craft, demonstrate to us that you care as much about your own business as you will ours. This is usually a deciding factor for me when I decide to buy, or not.
3. Think outside of your 'digital agency box' when it comes to content
We understand that you're experts at SEO, PPC or JavaScript, and that you're so passionate about telling us the difference between kerning and tracking…
To give a good comparison against VR's industry (recruitment), we see countless other recruitment agencies posting content that only relates to recruitment, which is great if you're wanting to reach other recruiters or candidates… The two kinds of people who do not directly pay our bills. Instead we need to focus on creating content that our clients find useful, a good example of this in my industry would be salary guides – speaking of which, our new 2021 salary guides are now live.
The same is true within the digital industry, keep posting content that promotes your business and it's culture, but learn about what your ideal customers will find interesting and create content to suit.
4. Strategic partnerships
Strategic partnerships are not to be overlooked, nor should the word 'strategic' be forgotten.
There is great value in partnering with other agencies and companies in your industry, however you need to be selective about who you partner with and their services need to compliment what you do, and vice versa. If you both offer SEO services as your niche, it's probably not going to work.
If your friend owns a creative agency, and you're an expert in development, why not discuss a partnership agreement so that you can both benefit from deals?
5. Client Referrals
Ask. For. Referrals.
Whilst we all hope that our clients will go out and speak good things about us, resulting in a mass amount of inbound queries, this usually isn't the case. We've found great success in actively asking our clients to introduce us to other people in their network, and as far as referrals go, it doesn't get better than this.
6. Publicity Work
It's important to get your name and business seen by others who may buy from you. It's easy to fall into the above trap (point 3) of only appealing to your industry, and whilst this is good for reinforcing your expertise and demonstrating to your potential clients that you're an 'industry voice', it's not adding too much value to your prospects or their respected industry.
Figure out how you can add value to your prospects industry and begin to bring your expert voice and face to that industry – become the go-to for all 'digital' requirements within that industry.
What can you do? Speak at events, attend networking events, share online content, join or host podcasts, give free advice/tips, connect with industry professionals on social media – the key here is to add value each time.
7. Expand Your Team
Whilst we appreciate this isn't an option for all businesses, it's certainly a viable option for increasing revenue and winning new clients for many growing digital agencies. It's key to understand your own strengths and weaknesses, before you jump at the opportunity of hiring someone or bringing another founder into your team.
If you're an introvert person by nature, then perhaps selling or increasing your portfolio just isn't your thing, yet as a business owner you likely have no choice but to make it your thing. Hiring another person into your business who has strong conversational skills, can demonstrate real empathy and lights up a room when they walk into it, can increase your sales dramatically.
Additionally, hiring into your team will free up your time, leaving you to focus on what you're good at – whether that's winning new clients, smashing client deadlines, or managing teams.
Need a hand with finding the best talent for your digital business? Give us a shout.
8. Case Studies
Show us what you've done for similar businesses and what value you've added to them. As a small and growing business, I'm not interested in your work with Google (save that for when you're pitching to other corporate giants), instead I want to know what you've done for similar businesses to mine.
Make it easy for us – send the links to most relevant case studies to us, to help our buying decision.
9. Understand that although Gary Vee has done extremely well for himself, the content he now pushes out is so successful because he's Gary Vee – what works for him, may not work for you straight away.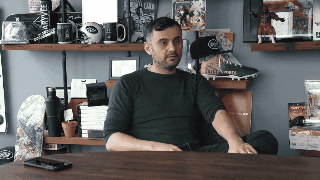 Useful Tools For Winning New Business
1. MixMax or HubSpot
Both MixMax and HubSpot are fantastic tools for tracking email activity and sequencing your emails or follow-ups. Use these tools to understand if your emails are being opened, which links or attachments are being opened (and how long they're viewed for), schedule automatic follow-ups, or set yourself follow up tasks.
These are powerful tools when combined with the above strategies. For example, set automated follow-ups once your free SEO report gets opened, or set yourself tasks to re-engage with your prospects so they don't forget who you are.
2. Google
Sounds silly right? Google is still an incredibly powerful tool often overlooked by sales professionals due to the false impression that only SaaS will improve your sales. Google is effective with its basic search, but if you want to really drill down on results and identify leads you need to learn how to boolean search.
3. Hunter.io
A simple tool for finding decision makers email addresses. Includes free and paid versions. We use this everyday at Victoria Recruitment, to find the correct email formats for our prospects.
Combine this tool with MixMax, HubSpot or Google and you'll start determining your own sales process.
4. Excel Sheets
I hate excel sheets, but I love them when they don't involve formulas.
Use very basic excel sheets for tracking your prospects, and which stage you're at with your approach. It's important to refer back to this often, you'll often spot prospects that you've not engaged with for a while or have simply forgotten about.
Here's mine for digital agencies in the North of England!
5. Feedly
If you want to win the business of your prospects, it's best you stay up to date with what their up to. You'll be surprised at the amount of content they post that you can use as either an ice-breaker, or to provide a solution to.
It takes a bit of setting up if you're unfamiliar with it, but following companies RSS feeds and twitter pages is a good start to staying up to date with them.
Let's use this blog post as an example – if you were following Victoria Recruitment's RSS feed (or socials), and decided to read this blog, you'd have noticed my very first point about SEO and you'd have spotted my problem, and how you could solve this.
6. LinkedIn
There are countless senior decision makers on LinkedIn. You must incorporate LinkedIn into your sales strategy this year, without any hesitation. It's incredibly easy to build strong networks, speak to decision makers and put your content in-front of your prospects.
If you're struggling to find the right people because of LinkedIn's limitations (limited amount of searches, or viewing people outside of your 3rd network), google 'LinkedIn X-Ray Search' – this is a sneaky tool used by recruiters, but it can work for you too.
An example sales process using the above tools.
Identify prospects (LinkedIn, Google, Feedly, Twitter are all good options here).

Create excel sheet (or sales CRM) to track prospects.

Use Hunter.io to find out email addresses of senior decision makers.

Research prospect, can you spot any immediate pain points you can mention in your initial email or call?

Add prospect to Feedly, follow their RSS feed and Twitter – this will help you re-engage with the prospect in the future and stay up to date with what's happening in their business.

Create a good and 'value first' sales sequence. Do not automate all of your emails, we want to be able to customise these emails with information relevant to the prospect (Feedly is a great help here). Instead, create tasks to send manual emails (HubSpot allows templates here though to speed up the process).

Use MixMax or HubSpot to send content and track how the prospect responds.

Follow-up to first interaction, use the data captured above to adjust how you follow-up to the contact.

If you do not get a response to this first approach, switch to another approach or prepared sequence, such as a 're-engagement' sequence. Remember not to get frustrated when you don't get anywhere the first time, it can take a while for a prospect to trust you enough to engage!



---
More about Victoria Recruitment
We're a specialist recruitment agency with offices in both London and Leeds. Our business was built on the belief that recruitment can be done better, and as a result of this we now long-lasting relationships with challenger brands, through to corporate giants. Our specialisms are split into two core areas, business support and digital recruitment.
Digital & Technology
– Digital Development / IT
– Digital Design / Creative
– Marketing & Content
– Account & Project Management
Business Support
– Human Resources / People Teams
– Accountancy & Finance
– Compliance & Legal
– Senior Leadership Teams
Need support with hiring into your digital agency? We're experts in IT, Marketing and Creative recruitment.